Results Of 2022
Well, this is the moment... I will not congratulate you on the holiday for reasons that will not be announced, but I still have to summarize my activities in the outgoing 2022.
What has this year been like for me? Mostly bad, because he left a lot of stains on me, which I will wash for years. This year I was hospitalized 5 times, and on January 11, after the holidays, I will be hospitalized for the 6th time! I lost a certain part of my vision, which greatly limited me. In August, I also had appendicitis, because of which I underwent surgery to remove it. By that time, my depressive state had only intensified, which is why I almost drove myself to death several times.
But I need to see something positive. So, for example, in the summer, for fun, I organized the megacollaboratory "Equilibrium", which brought me together with our team, with whom I will continue to work together for a considerable time. In August I started working on the album "Music Wars: The Fall Of The Kitty OST", which will be completed (possibly) next year. I would like to express special gratitude for inspiration to @Danivolt. I expanded my knowledge in the arrangement of tracks, began to master new genres (synthwave, breakbeat, etc.). Especially I composed a lot in techno and ambient (these are my favorite genres). I renamed myself, which I personally am very happy about. I started learning to play keyboards. I started to master orchestral music and so on. I can continue this enumeration for a few more hours, but I have highlighted the main ones.
Special Thanks!
I would also like to express a huge thank you to the people who helped me, supported me and accompanied me this year:
You have graced this year for me. Despite all the differences, despite the whole war with @X-500, I am still grateful to you! God grant you health!
Top my best songs of 2021:
In addition, as last year, I would like to make a top of my best works (this is purely my primary opinion):
I will not count here remixes, remakes and covers of my tracks, recreations of other people's songs, as well as collabs or just projects where I am listed as "Inspiration", here will be exclusively my author's content to say how well or poorly I worked this year.
The top is based solely on my opinion, it may differ from yours!
If you count only my solo projects, there were 27 of them in total!
My best song of 2022: 4. The Liberation Of The Twilight Moon (Music Wars: The FallOf The Kitty OST)
The last screenshot of the account this year: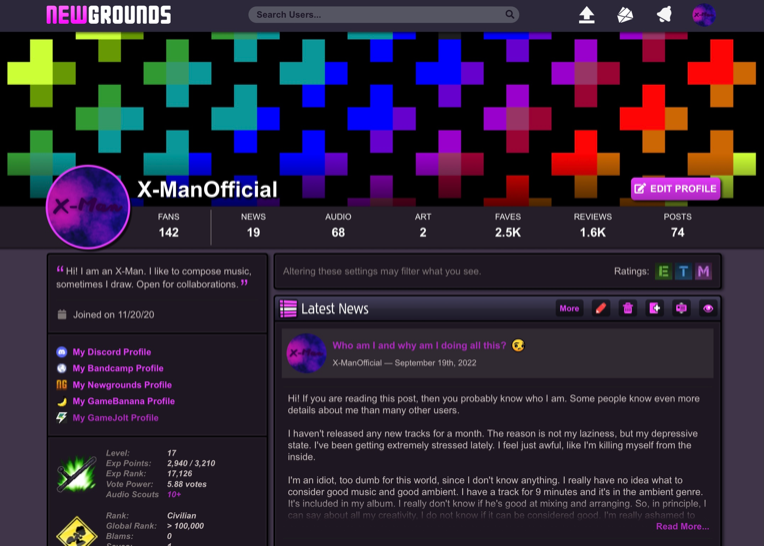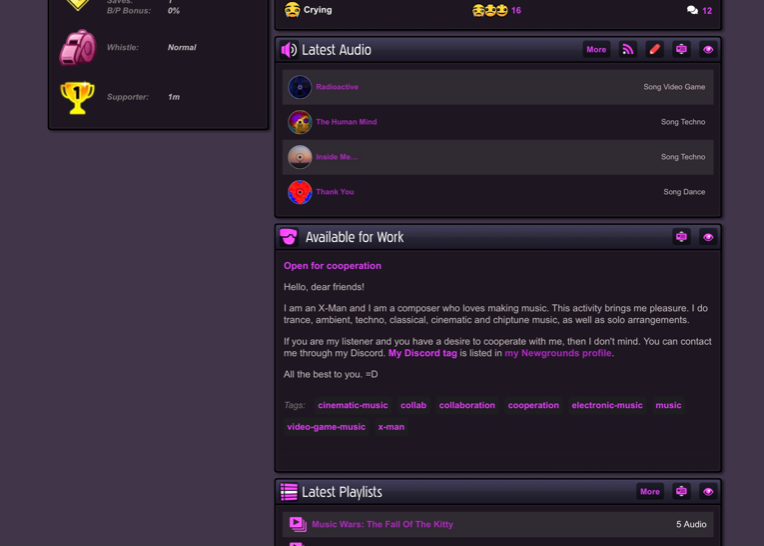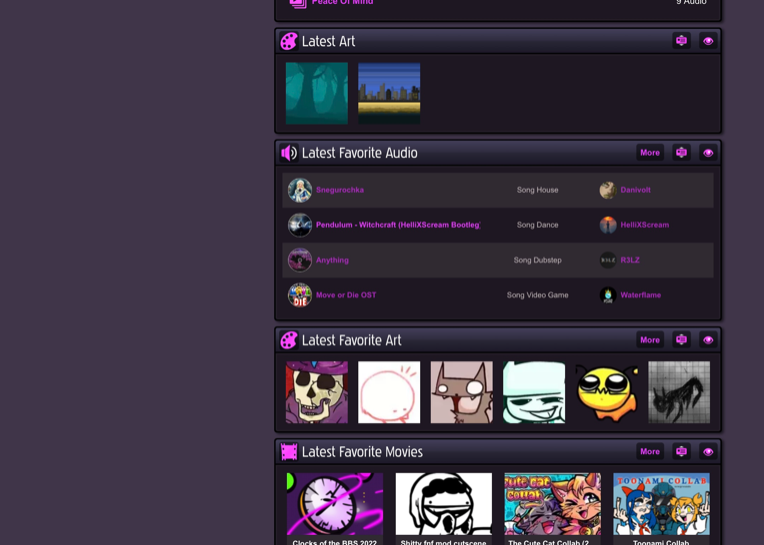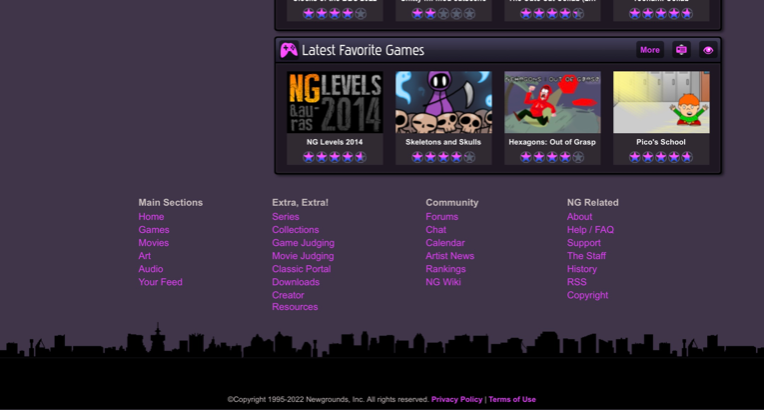 (This is for memory)
Future plans:
1. Together with our team, we are working on a modification for the rhythm game Friday Night Funklin' based on our epic "Music Wars"!
2. Work on the album "Music Wars: The Fall Of The Kitty OST"!
3. More diverse projects!
Shortly
Shortly, the main thing that I wanted to say, I said. I want to hope that life will continue to flow more smoothly and smoothly!
See you soon, I wish you and your loved ones good health!